Our Mission & Vision

The mission of The Lord's House Of Prayer is to love God, to love others, and to magnify the name of Jesus Christ. The vision of our church is to glorify our God and Savior, Jesus Christ, to make true disciples from ordinary people, to minister the ordinances, to edify believers, and to do all that is sovereignly possible and biblically permissible to magnify the name of Jesus. To see the captive set from all chains of addictions, and most of all to see the lost brought to Christ. We preach and teach the uncompromising truth of the entire word of God.
Leadership Team
Our leadership team recognizes the authority of God, and realizes that we are shepherds who serve under the Chief Shepherd, Jesus Christ. We desire to devote ourselves to prayer and to the ministry of the Word. Our passion and goal is to equip the believers for the work of the ministry until we all attain maturity in the fullness of Christ.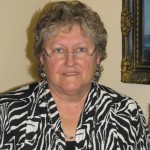 FOUNDER JOYCE GILES
Joyce Giles is the founder Of The Lord's House Of Prayer. The early years were tough and she started having Church services under a tree in her front yard of her home. That was how it started and she says we are still under the tree ( the cross of Jesus). She fought many battles just to keep the Church open in the early days and many times she keep the Church open by funding it out of her personal finances. The Church has grown and prospered under her leadership. Many years of preaching and leading people to Christ has set a standard of commitment for the ministers that have came after her.
SENIOR Pastor Mike Giles

As our pastor, Pastor Mike has a passion for carefully unpacking the truths of Scripture. He preaches with fire and his messages are not history lessons but he brings it into your life now with a relevant message to where your at in your walk with God. He has served at The Lord's House Of Prayer for the past 21 years. Pastor Mike was heal of problem with the bones in his legs as a Child. A preacher that you may have seen on TBN from time to time by the name of Dr. T.L. Lowery was the minister that prayed for Pastor Mike when God healed the bone problems in his legs. Years later Pastor Mike was completely heal of an eye injury. Miracles are not new to our pastor and we still see those miracles happen from time to time in our church. Come listen to one of our services and you will know that there is still power in the name of Jesus.

ASSOCIATE Pastor Jeff hobbs,



Jeff Hobbs came to The Lord's House Of Prayer several years ago from Kentucky. He was always dedicated to the work of the Lord and eager to serve anyway he could. Years later Jeff had won the hearts of the congregation with his love for God and the church. Now Jeff is the associate Pastor and making an impact on everyone in the Church. One of the young people in the Church said, " If the world was filled with Jeff Hobbs, what a great world it would be." We love Jeff and his preaching and teaching that has brought so much to the Church.

Head of praise & WORSHIP Angie Whittle

Angie Whittle not only has a voice that is beautiful but also an heart that is equally as beautiful. From her contemporary worship to southern gospel, you will hear several different types of songs but what will really stand out to you is the anointing that is in her singing. Many service you will not find many dry eye's in the room as the Holy Spirit works through her worship ministry. The Spirit of God knows every problem, every heartache, every situation, that people are struggling to deal with. Angie understands how to let the Spirit lead and allowing Him to work is her ministry and it shows.

Tommy SPIRES, superintendent




sUDA kELLUM , adult Sunday SCHOOL


Tina Hobbs ,teen Sunday school


Samantha Barrette , Youth Sunday school


Stephanie Wallace , children Sunday School


david Hobbs , Media ministry


Damion , media ministry assistant


, Worship & Music leader


Angie whittle , Worship & Music leader


Angie whittle , Worship & Music leader


Angie whittle , Worship & Music leader

What we believe:
Please download our full doctrinal statement.